Erwin Wils - Certified Hypnotherapist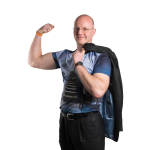 Erwin Wils
Netherlands
Zuid Holland
Voorschoten
erwin@drempelcoach.nl
+31 6 2478 1183
Transformation specialist.
Hi, I am Erwin Wils (MSc) and I'm at your disposal.
Drempelcoach helps you removing obstacles ("drempels", like speed bumps) on your path, so that you can really be you and have a wonderful, positive life. Please visit our website for more information.
My drive is helping you excell in your life, personally and/or professionally. I'm dedicated in coaching you. My reward is seeing you've made a profound change in your life that will last a life time.
Contact Me