Jeannette van Uffelen - Certified Hypnotherapist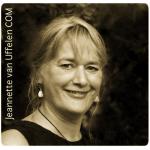 Jeannette van Uffelen
Netherlands
Zuid Holland
Den Haag
Yes@jeannettevanuffelen.nl
+31613223075
Jeannette van Uffelen is an experienced hypnotherapist, certified in Emotional Replacement Therapy, Conversational Hypnotherapy, Advanced Faster EFT and EEG Brain Wave technology.
She has her practice in Den Haag, The Netherlands, and gives sessions online via Zoom or Skype. If you want to know more about her, visit her website: https://jeannettevanuffelen.com.
You can contact her for a free consultation (max. 30 minutes) phonecall.
Contact Me